The Waterford Breeding Bird Atlas 2006-2011
Sample species maps
The maps below show the recorded distribution of selected species in Co Waterford during April-July of 2006 and 2007, based on records compiled to date. (This is supplemented by records from other months for some scarce residents, January 2006 to March 2008.) Only the basic distribution (by 2-km tetrad) is shown in these example, but more detailed species maps will be produced to indicate proven, probable and possible breeding using different symbols. (Maps below also include migrants, non-breeding summer-visitors, and 'fly-over' records.) We will provide preliminary maps for a wider range of species as the survey progresses. Last updated 6 April 2008 (Shelduck, Little Egret, Skylark & Blackcap added).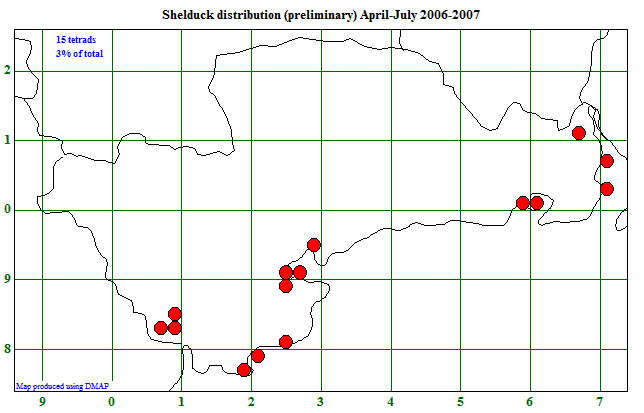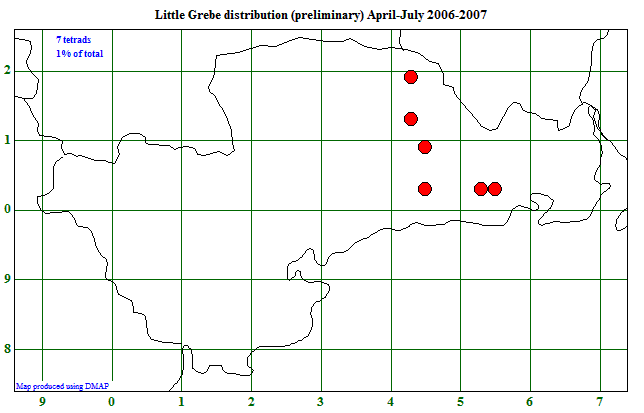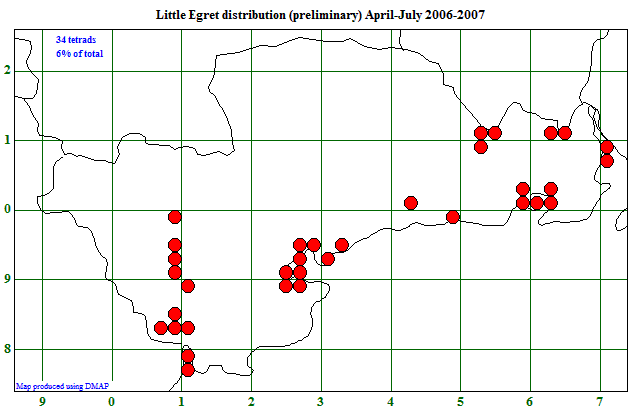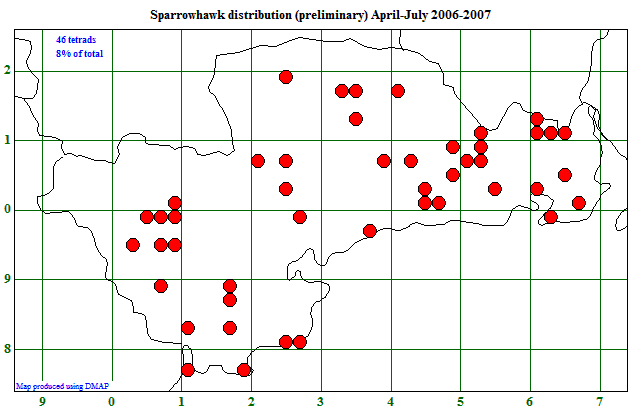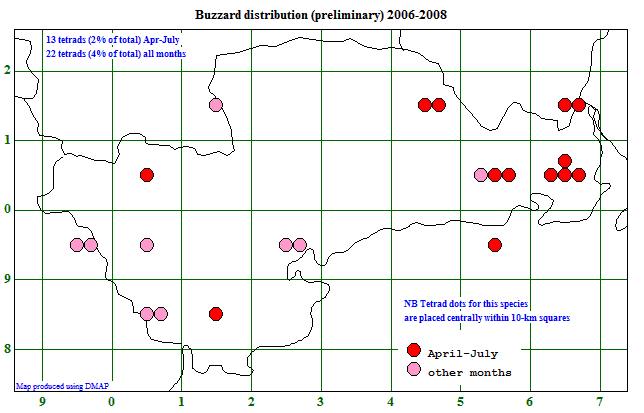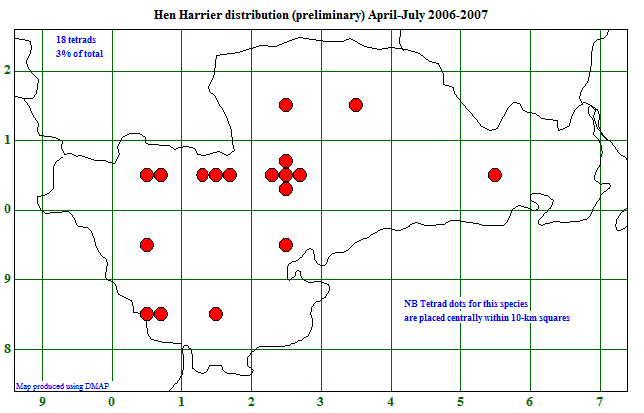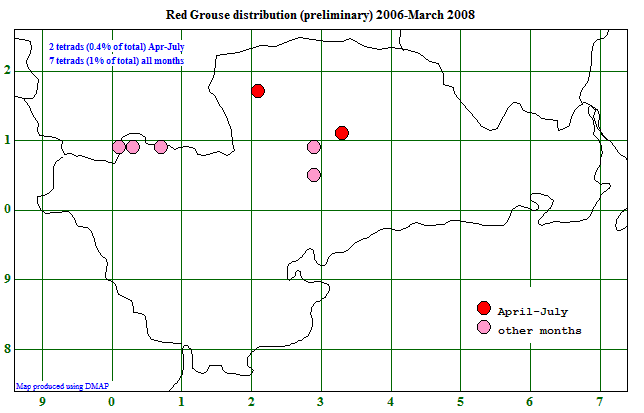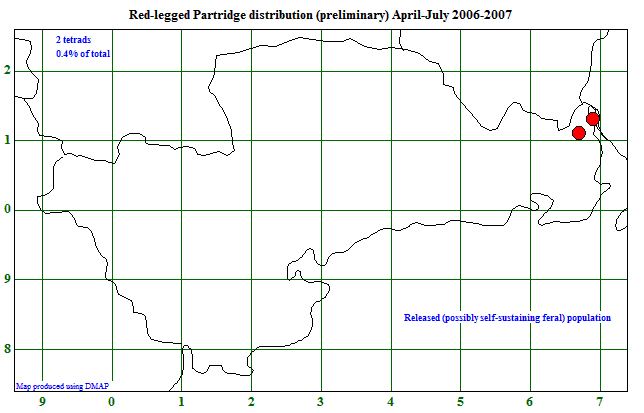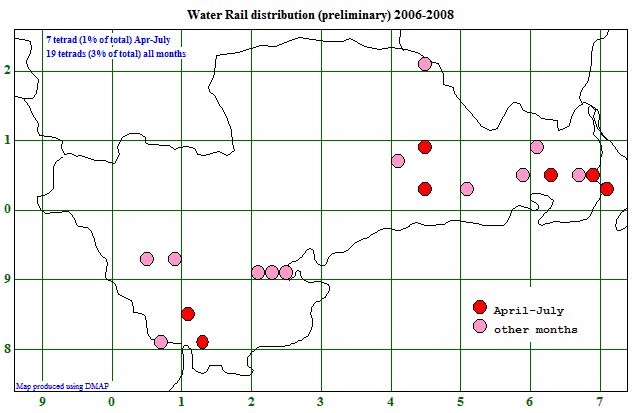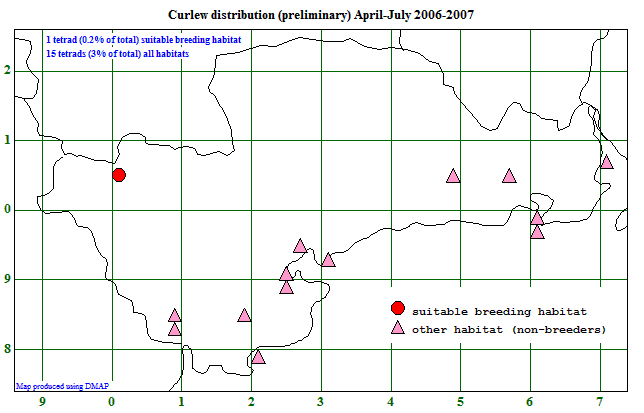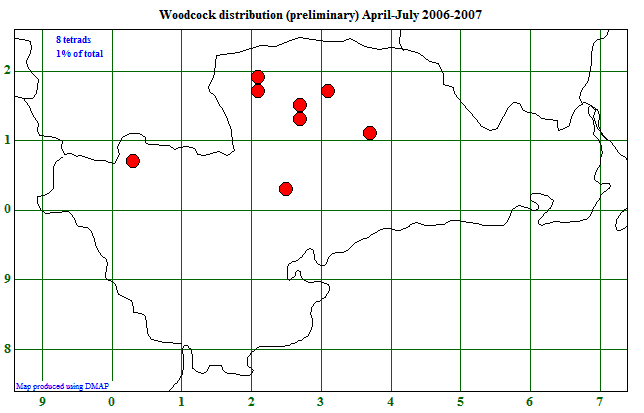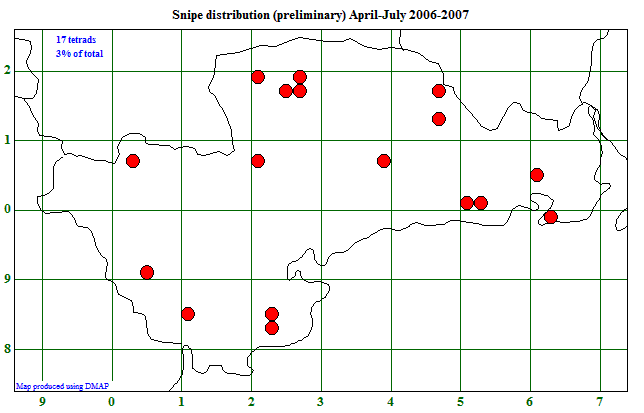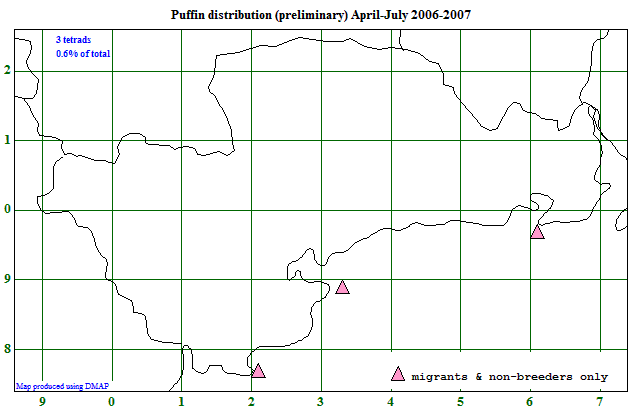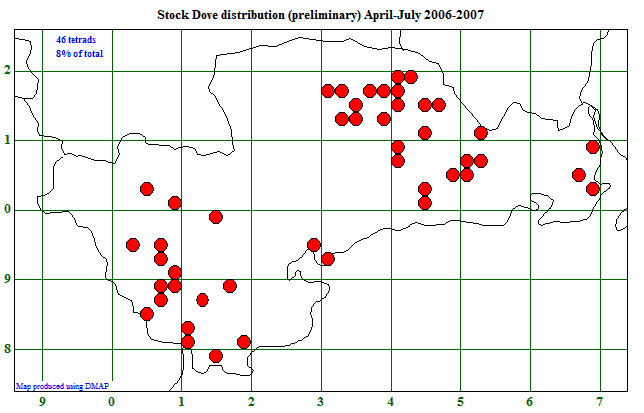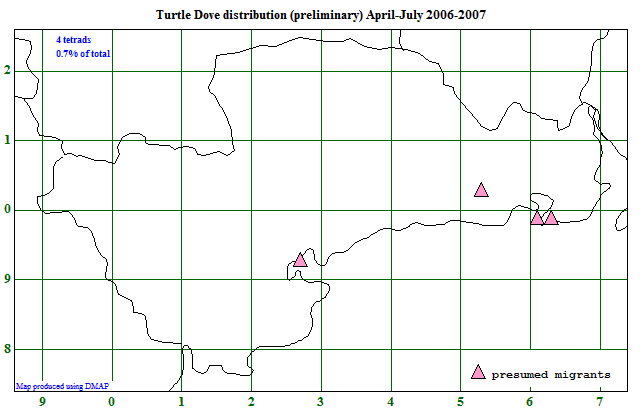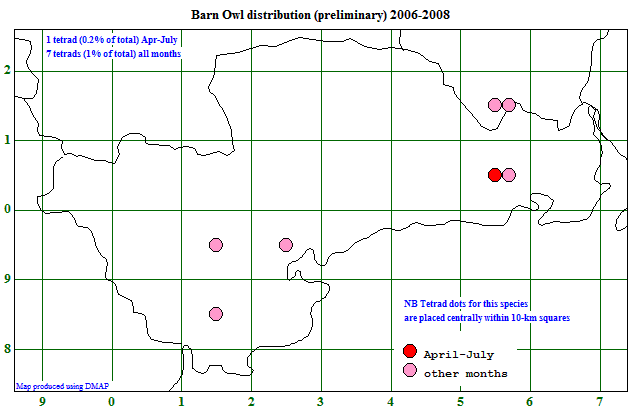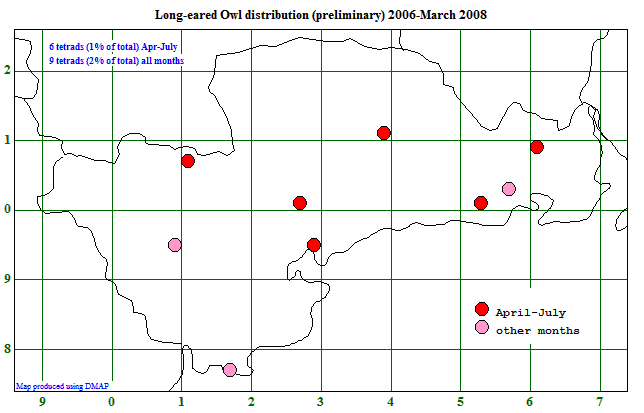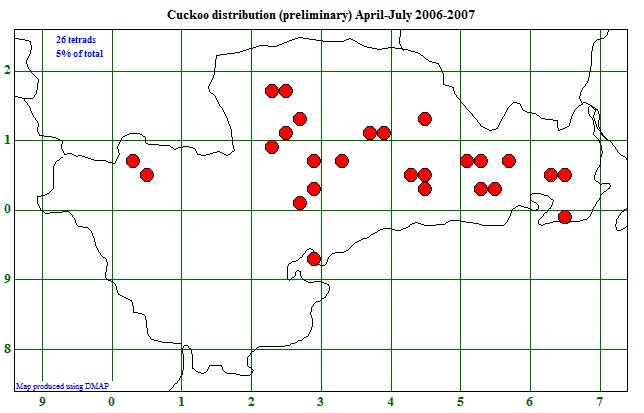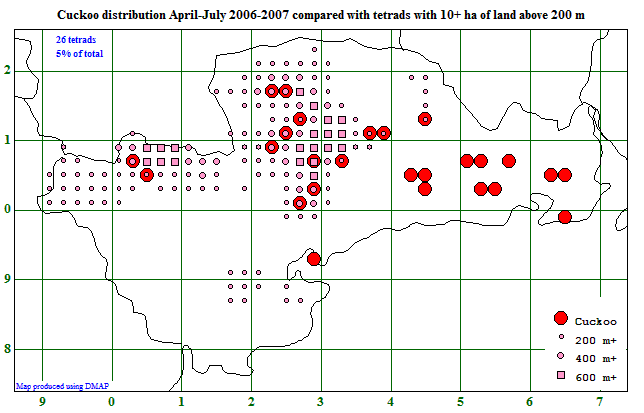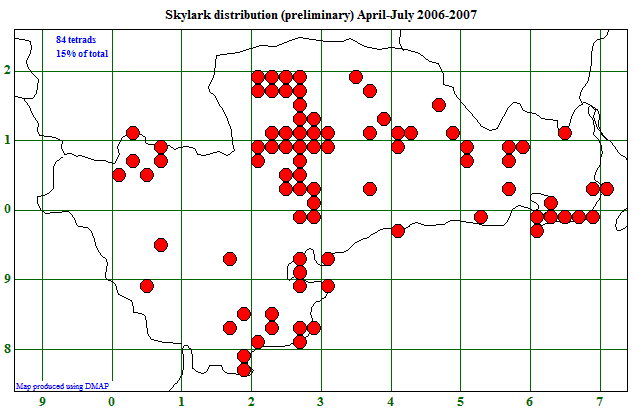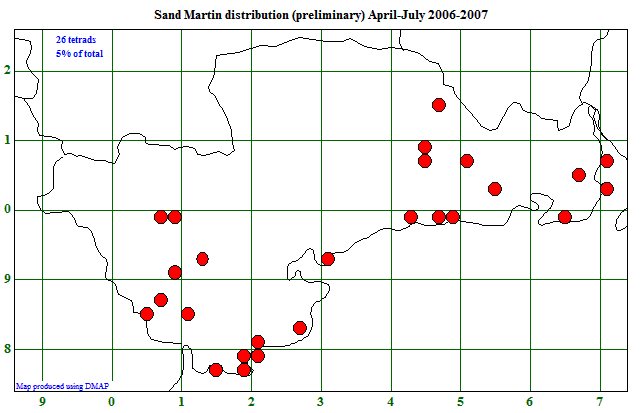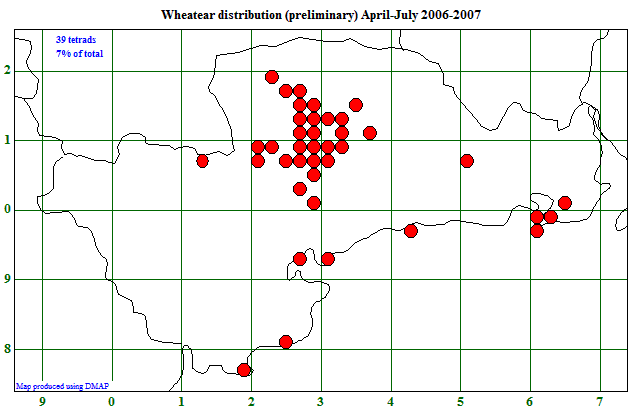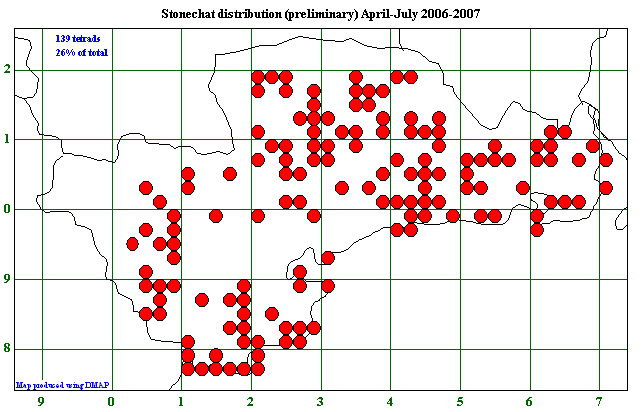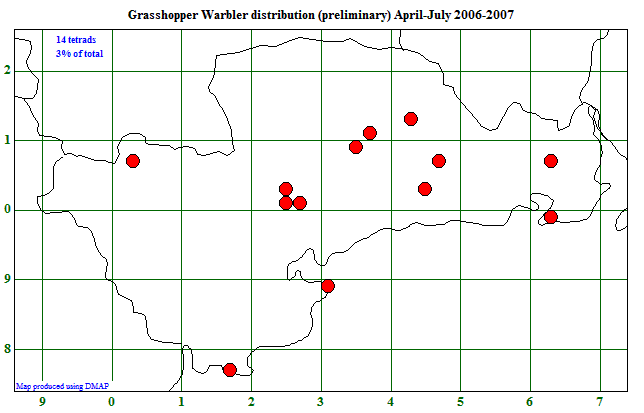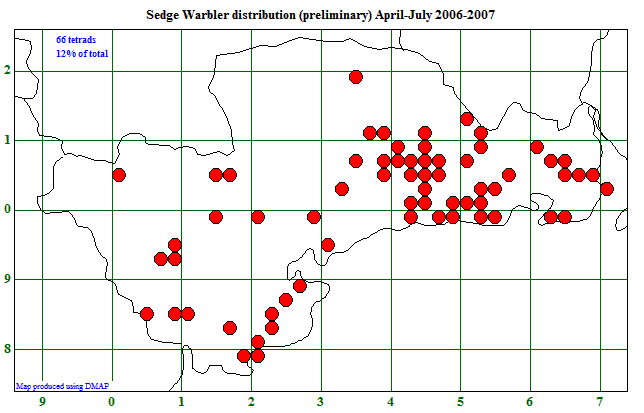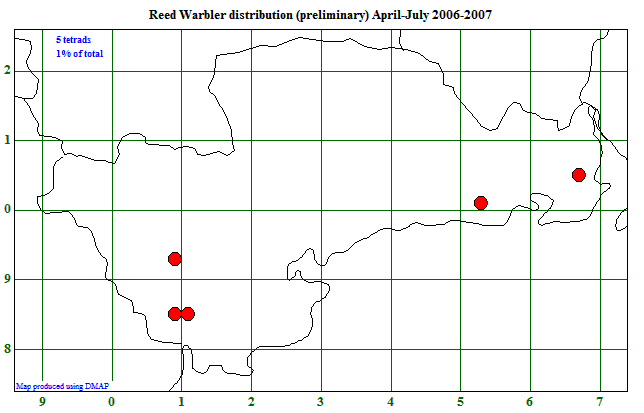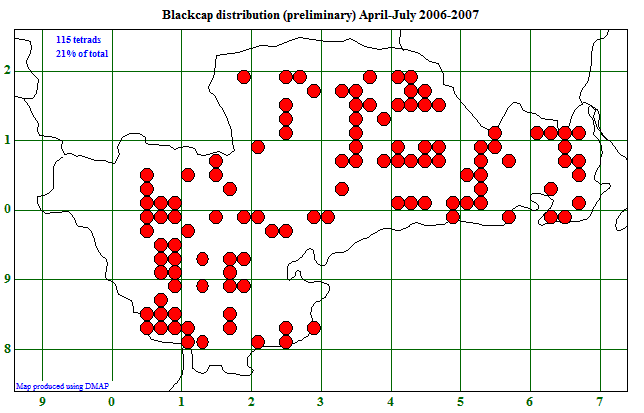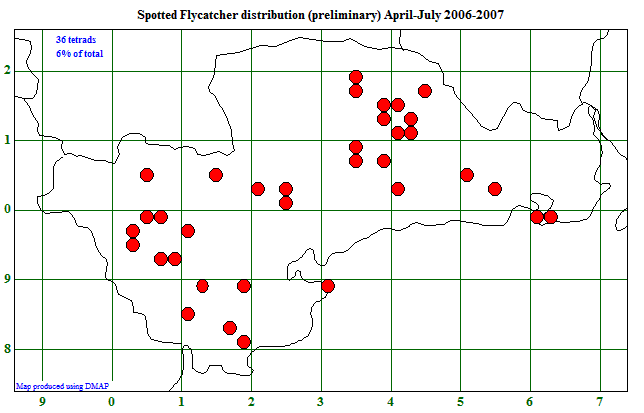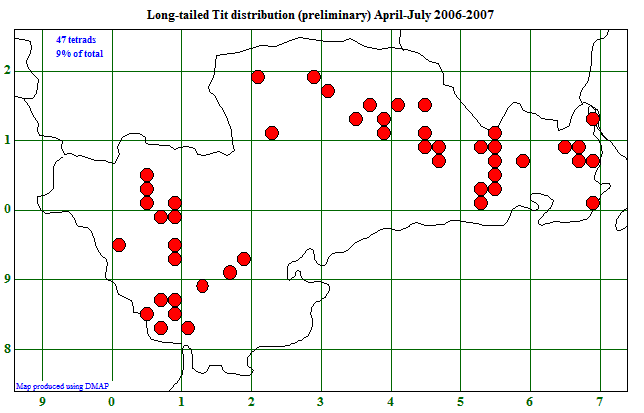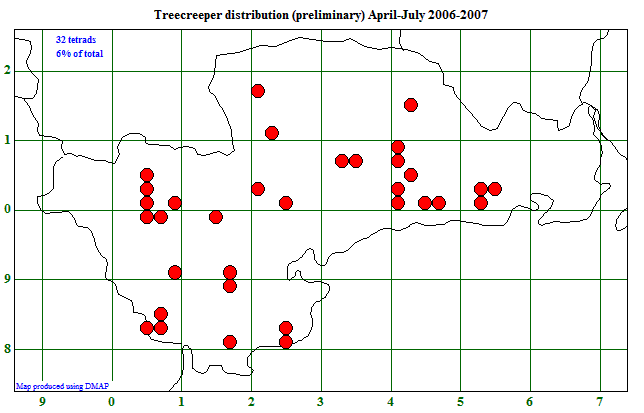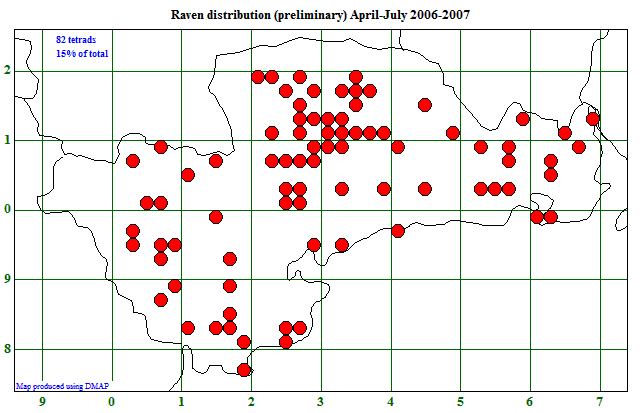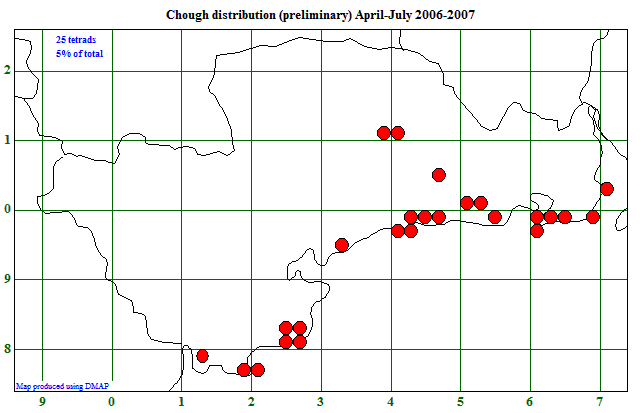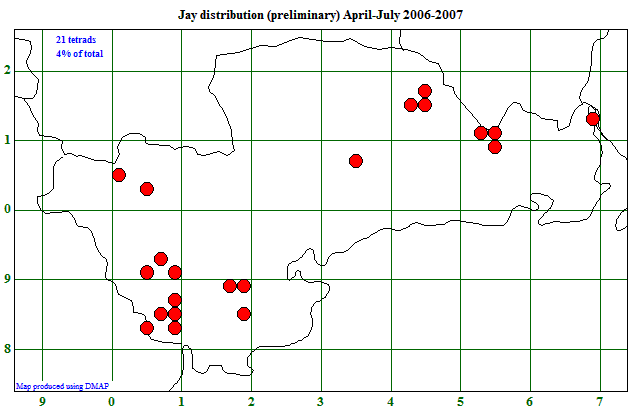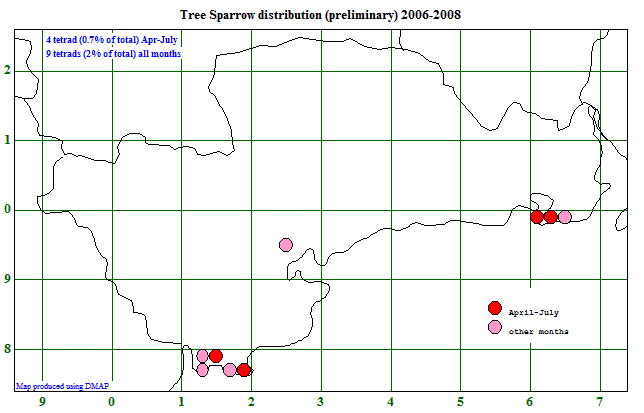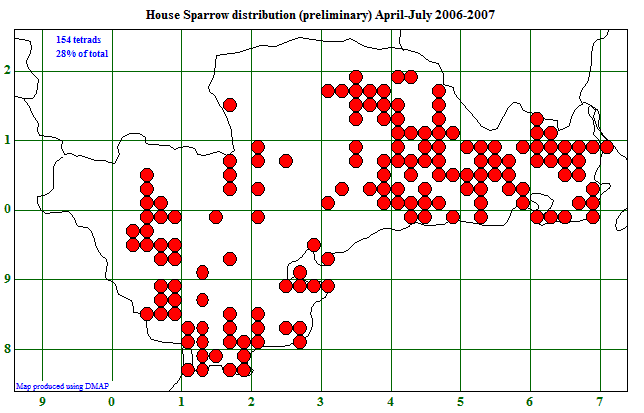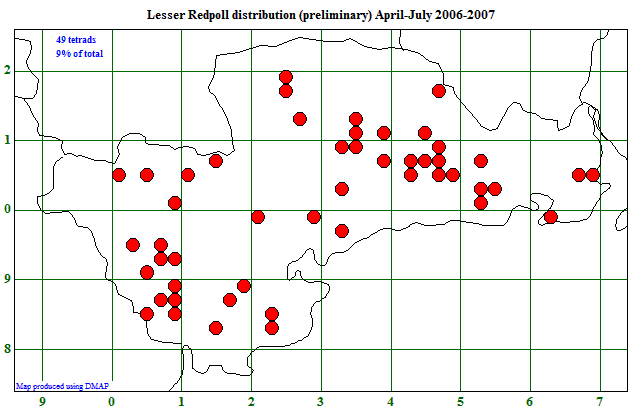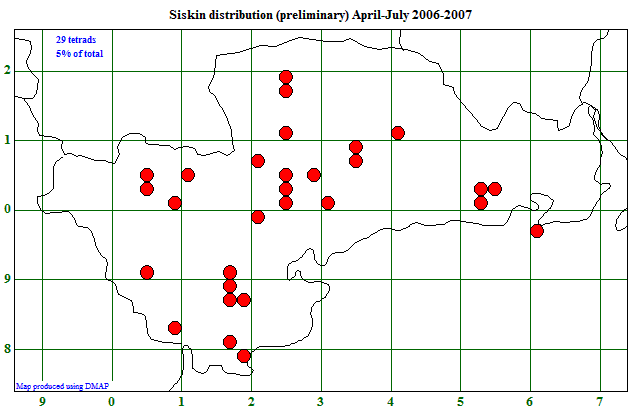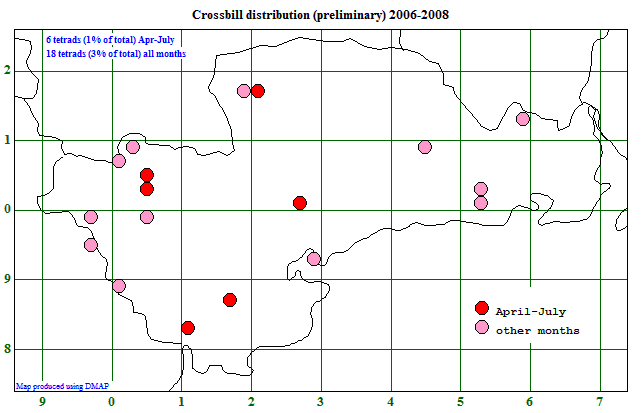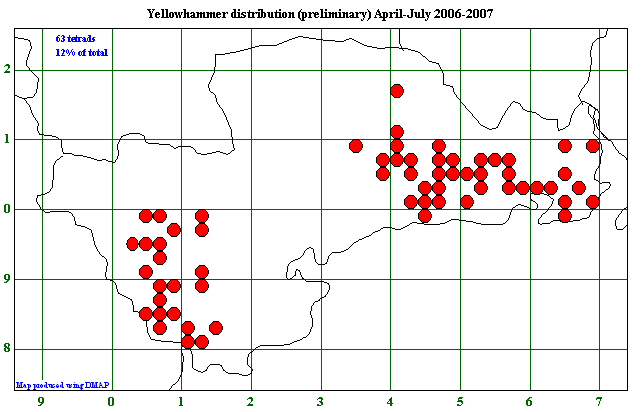 Habitat distribution maps
The map below summarizes, by 2-km tetrad, the distribution of land above 200 m, 400 m and 600 m (excluding tetrads with <10 ha of land above these altitudes). Further maps showing distribution of other habitat features may be added later. Last updated 23 March 2008.